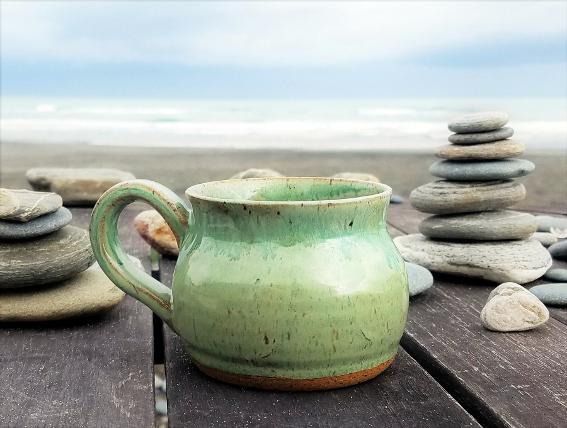 Megan Stephenson has been learning ceramics for about a year and a half and obviously has a natural talent...literally. Her inspiration comes from nature, especially the ocean.
She enjoys learning many different techniques in ceramic works, but her favorite process of the art is glazing, believing that is what gives life to each piece.Forever making test tiles, mugs are her favorite shape (so far!) She chose the name Weebird Studios because of her fascination of flight and birds in general.
Megan was born here in Wilmington and is happy to call North Carolina her home.