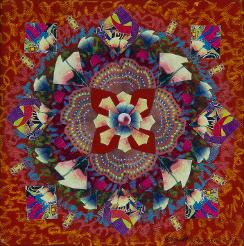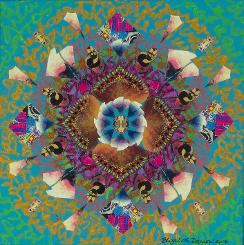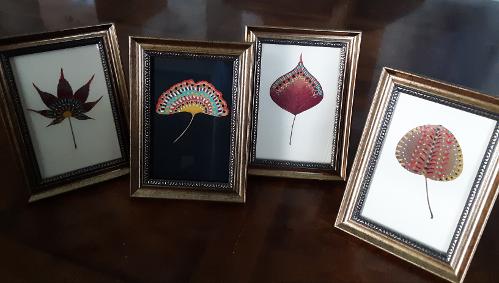 Elizabeth Darrow has made Wilmington her home since 1977. She is a graduate of Oberlin College where she majored in painting.
She has been working in oil and collage throughout her career, usually working in the manner of Abstract Expressionism. Her work is in numerous public and private collections throughout the United States and abroad, including the Cameron Art Museum here in Wilmington.
The art pieces Elizabeth is offering are a recent foray into gift-priced items.
Her Mandalas are miniatures of her larger canvases originally executed in oil, oil pastel and collage.
Elizabeth's Mandala pillows also originated from these large works on canvas.
The painted leaf pieces are just that: real leaves pressed dry and decorated in oil paint and mounted under glass.
Her ocean relics are exquisite shell fragments arranged to showcase their fragile beauty.