Paleo bluegrass band
Toe-tappin', feet stompin', old-time mountain music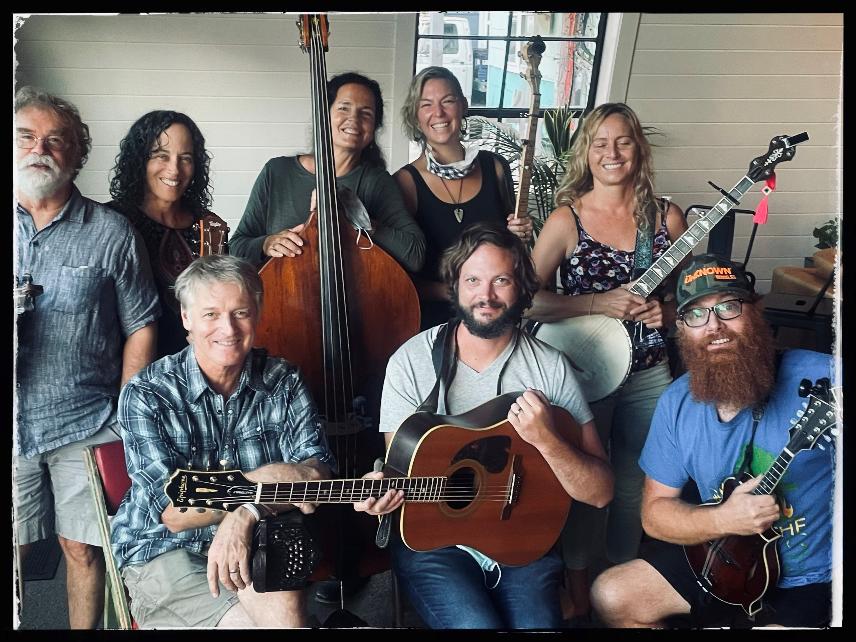 What came before bluegrass and even before radio?
Old-time music!
Old-time, or mountain music, is traditionally played on stringed instruments with the musicians sitting in a circle.
And the songs or "tunes" are circular too, like a snake biting its tail.
The jam goes on, the tune spirals and the musicians are hooked.
Old-time tunes have been known to cause dancing and actually is the traditional music for square dancing and flatfooting. The ILM core group of coastal old-time musicians include Bryan Humphrey, Jordan Sutherland and Mari Kittredge along with Wes and Deb Chappell who all started gathering regularly together in 2020.
The first Thursday of every month you can hear them at End of Days Distillery along with many other local musicians who come to join the circle.
Follow Paleo Bluegrass Band on Instagram @paleobluegrass
Come see us at Art-Oberfest 2021 on the corner of Wrightsville Avenue & Gibson as we feature some very special, old-time guest musicians!
playing live for art-oberfest 2021
12 noon - 4 pm
2031 wrightsville avenue