martha bateman
stunning original fused glassworks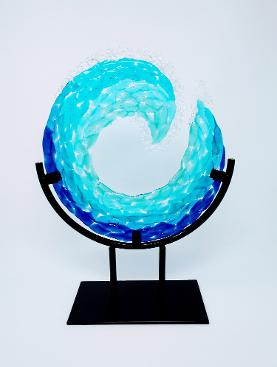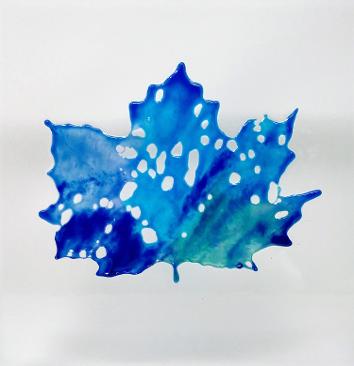 Once upon a time, the owner of a small crafts shop confided in Martha Bateman that she wished she knew someone who made fused-glass fish. At the time, Martha knew nothing about fused glass, but she was intrigued and thought, "I can do that!" She went online and bought a small kiln and some glass, read a lot of books, watched a lot of videos, and started making fused-glass fish in the dining area of her house.
Martha has moved on from fish to more functional, but stunning items such as platters, spoon rests, bowls, and more. She has also expanded to glass waves, framed glass leaves, quilt squares, and fine art. "I love the clarity and beauty of fused glass," she states. "And I hope to expand my knowledge and my experiences in the future."
view more of martha bateman's pieces on instagram at mbat_glass.